Ingredients for your hair (and immune system)!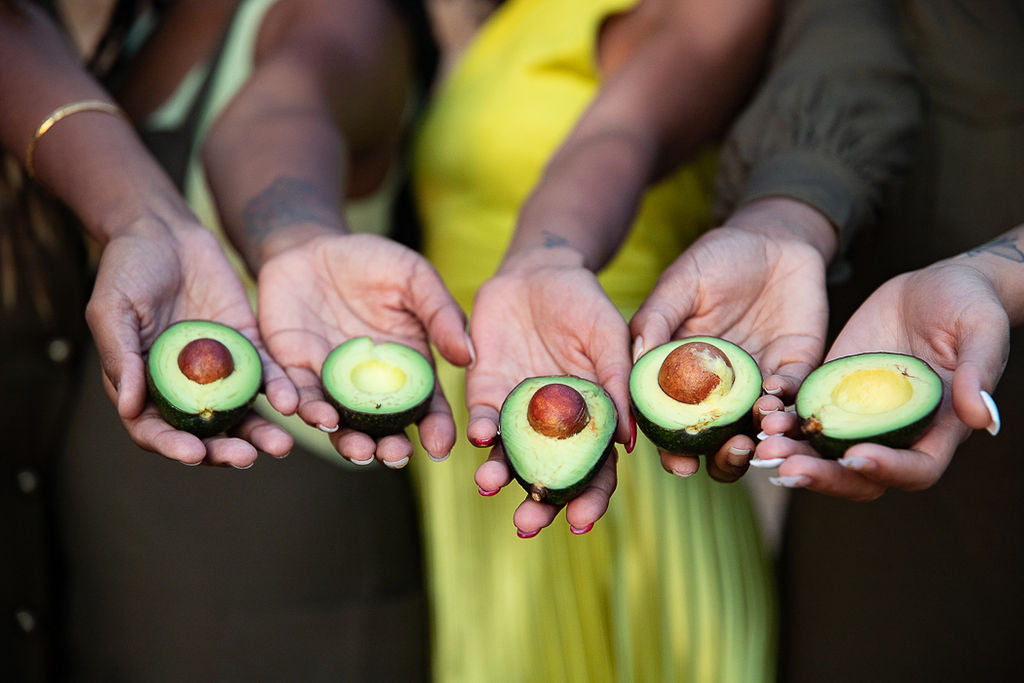 We created a list of ingredients that are great for your immune system as well as your curls!
Looks like we'll be in social isolation for a while. Now is the time to start getting crafty at home. It's not only a great way to fill up your time, but studies show DIY projects can actually have therapeutic benefits and increase overall feelings of happiness and satisfaction. After all, DIY is how AVOCURL got started. AVOCURL Founder, Jasmine, started experimenting making deep treatments in her dorm room when her hair began to fall out.
Making your own hair products can be a fun project for the whole family and a great way to learn about the power of simple, natural ingredients from our kitchen. Besides, every curly needs a good deep treatment from time to time! We're over here wondering, how many deep treatments is too many?!
It's bigger than hair.
Healthy hair care and staying healthy is not just about what you put on your hair or how many times you wash your hands. It is also about taking care of ourselves from the inside out - eating fresh healthy fruits and vegetables, drinking water, getting enough rest, and keeping our stress levels low. Please continue to wash hands, disinfect, and stay inside so we can all keep each other safe. It is so important that we also keep our immune systems strong.
Show your hair and immune system some love with these ingredients:
AVOCADO
No surprise! Finding more and more reasons to love avocados everyday. Aside from keeping your curls luxurious, avocados contain Glutathione - a powerful antioxidant for immune health.
GREEN TEA
Compared to other teas, green tea has the highest concentration of antioxidants which protect your body from illness, and protects your scalp from dryness and dandruff.
KIWI
Did you know? Just 1 cup of this delicious fruit provides 273% of your recommended daily value of Vitamin C. This powerhouse vitamin also helps prevent hair loss.
LEMONS, ORANGES, GRAPEFRUIT
Citrus fruits all have Vitamin C in common, which is a natural and powerful immune system booster. The essential oils derived from these ingredients keep your hair smelling oh-so-fresh!
ALMONDS
There are so many delicious ways to incorporate almonds into your diet, whether that's raw, butter, or milk, enjoy these knowing they are keeping your immune system strong. Almond butter or almond oil provide moisture and softness to your curls.
GINGER
Ginger helps stimulate hair follicles, promoting healthy hair growth!
Sign up for our mailing list and we'll share recipes you can make at home for healthy living and healthy hair care. 
We are not medical doctors. This blog is intended to inform you of natural options to consider but is not meant to replace a consultation with a medical doctor. If you are ill or experiencing symptoms of CoronaVirus, please consult with a medical professional.